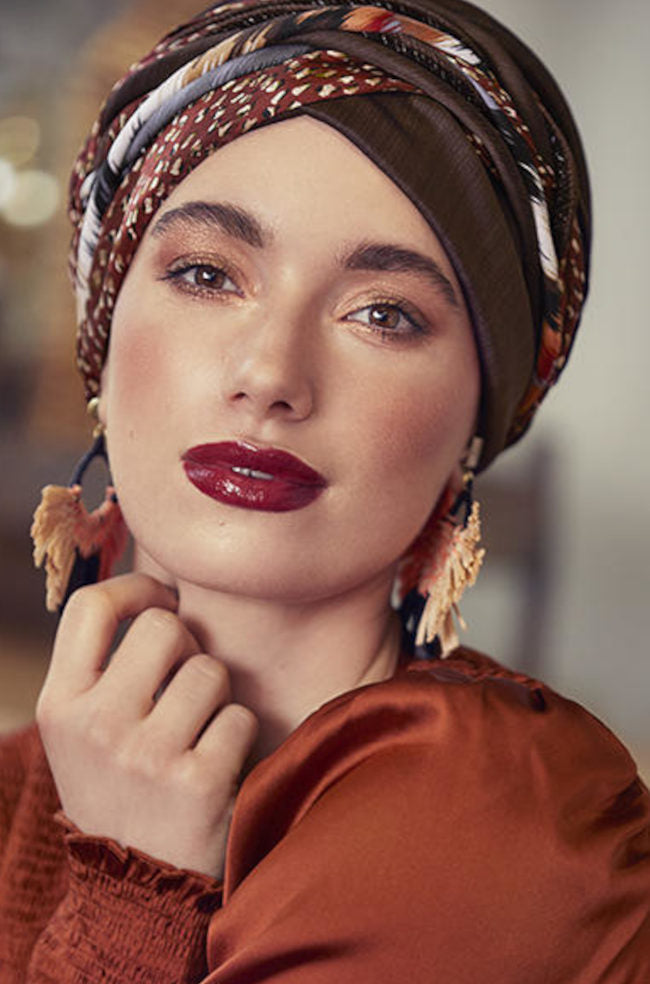 CHRISTINE HEADWEAR
Boho Turban Set (Structured Browns)
★★★★★ Reviews & Customer Service
$81.00
or make 4 interest-free payments of $20.25 AUD fortnightly with
More info
Details
The stylish and absolutely stunning Scarlett set is a must-have in your turban wardrobe.
The Scarlett base model is made with excess fabric at the back so it can be styled with a baggy effect or tight fit, if tucked in under the headband. At the front the turban has 3 stitches, that creates a beautiful layering on both sides and the perfect amount of volume. The chic velvet fabric is super soft and will fall so elegantly around the bare head.
A beautiful and unique headband is attached to the back of the turban using the click-on system. The headband consists of multiple ribbons and bands in various fabric combinations and has a small elastic piece at the back so it's easy to fit over the turban base.
By mixing the Scarlett headband and turban with the beautiful Sapphire ribbons it's possible to create a unique and personal look and thereby extend the headwear wardrobe extensively with just 1 new headwear piece.
- Sophisticated turban look
- 2-Piece set
- Soft velvet turban and headband
- Comfortable cotton-viscose lining